Suntera Global has marked World Book Day this year by announcing a new partnership with local charity Every Child Our Future.

The new partnership will see the firm act as the corporate volunteer on behalf of the charity at Rouge Bouillon school and was launched on World Book Day with a special performance at the school of Little Red Riding Hood, sponsored by the firm.

Performed by Flair Entertainment, the performance ties in with the school's theme of 'fairy tales', with the play being performed in Portuguese as well as English to open up access to the play for children whose first language is not English.

A number of employees at Suntera Global attended on the day, whilst some of the team have recently completed specialist training to enable them to support reading sessions with the children at the school on an ongoing basis.

Every Child Our Future aims to enable every child in Jersey to get the best possible education, no matter what their circumstances. Supporting over 700 children across the island each week, the charity enhances literacy and numeracy, teaming up with schools, teachers, parents, business, the islands' governments and the wider community to ensure no child gets left behind.

Cris Lakeman, CEO of Every Child Our Future, said: "We're really pleased to welcome Suntera Global as the latest business to pledge its support to us and our work. This year we are focused on building on our current program by working with our partners to reach more children outside of normal school hours and support those whose first language is not necessarily English. With that in mind, it's really good to see Suntera Global mark its commitment to our charity on World Book Day through this multilingual performance at Rouge Bouillon."

Paul Mundy, Managing Director of Suntera Global's Jersey office, added: "Supporting community outreach programmes forms a central part of our ESG culture and our team in Jersey is particularly passionate about empowering younger people to reach their potential. With our team of volunteers having completed their training, we're looking forward to building our partnership with Every Child Our Future over the coming months and making a positive difference to the children at Rouge Bouillon."
Click here to read more about our ESG commitments.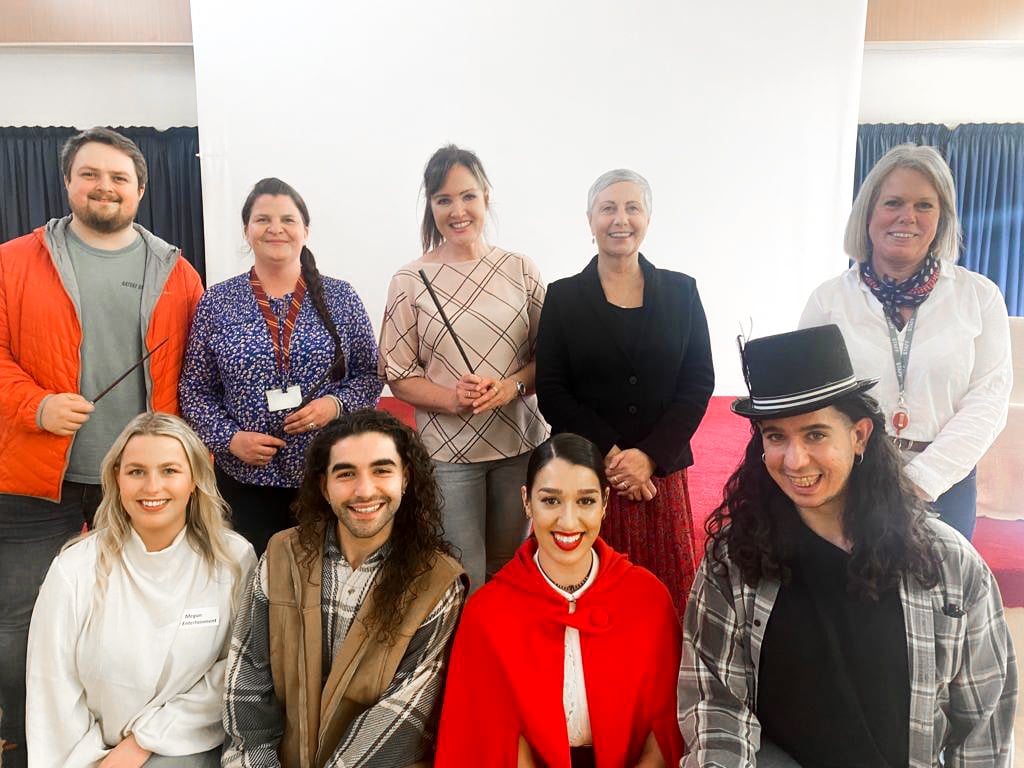 Back row: Phil Duhamel (Suntera Global), Heidi Bradford (Suntera Global), Cara Pyper (Suntera Global), Cris Lakeman (CEO of ECOF) and Mrs Doyle, (Deputy Headteacher at Rouge Bouillon)
Front row: Performers of Flair Entertainment